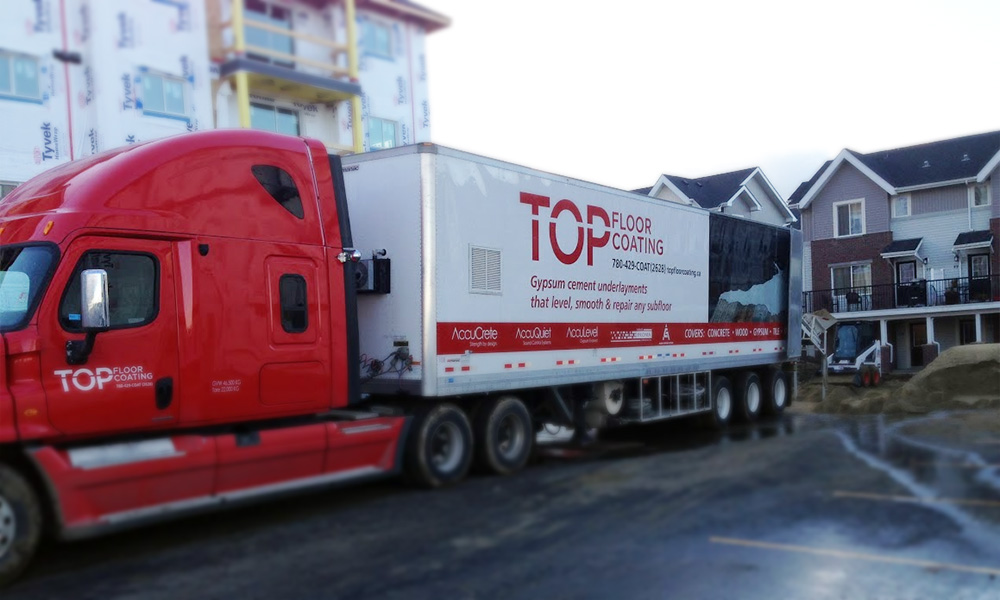 We're more than just your regular floor topping company…
Top Floor Coating is a quality-oriented floor topping company that is based in Edmonton, Alberta, and operates throughout Western Canada. Our services include gypsum, or gypcrete, underlayments, concrete restoration, including repairs and leveling, and we extend our services to residential, institutional, and commercial projects. However, here at Top Floor Coating, we are more than just your regular floor topping company. We go the extra mile to provide our clients with the best service possible to make certain that their experience with Top Floor Coating is one that is memorable in the best possible way.To assure our services are easily accessible to our clients, we possess a large variety of leading edge technology, which not only ensures our clients' satisfaction, but also helps our company maintains it's innovative and effective status. For instance, our floor topping company operates in a self-contained environment, on-site, that is free from influence of natural elements. This enables our company to provide our customers with our services regardless of external weather conditions. We pride ourselves on this complex and effective working process as it guarantees our clients' satisfaction and permits us to provide our services in an exemplary and timely fashion. Furthermore, we also focus our efforts on implementing the highest standard of on-site safety regulations, which promote a safe and smooth working environment.  
In addition to the efforts of our team, the products used here a Top Floor Coating offer our clients various additional benefits that are not offered by our competitors. Through the use of state-of-the-art AccuCrete® and PROMA products, along with over 40 years of experience in the concrete/construction industry, our company can help you meet your flooring needs with the utmost regard towards excellence.
For more information regarding our services and products, please contact us.